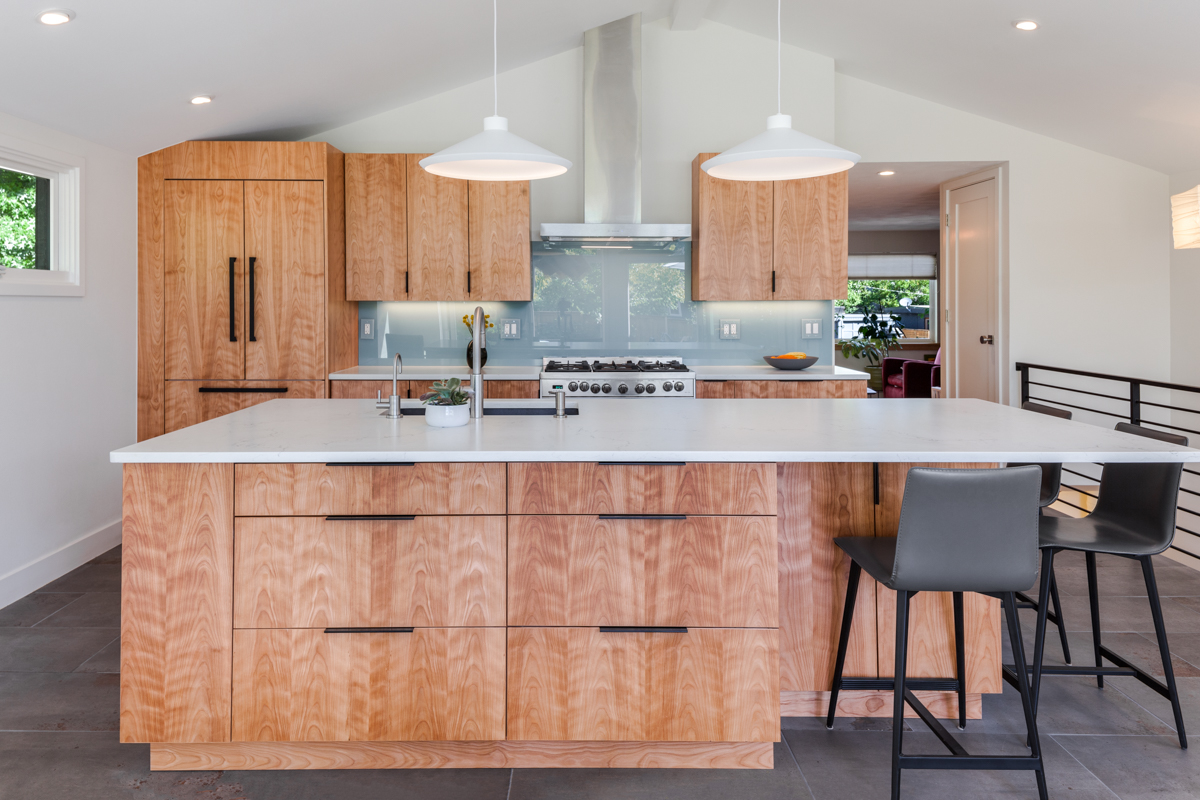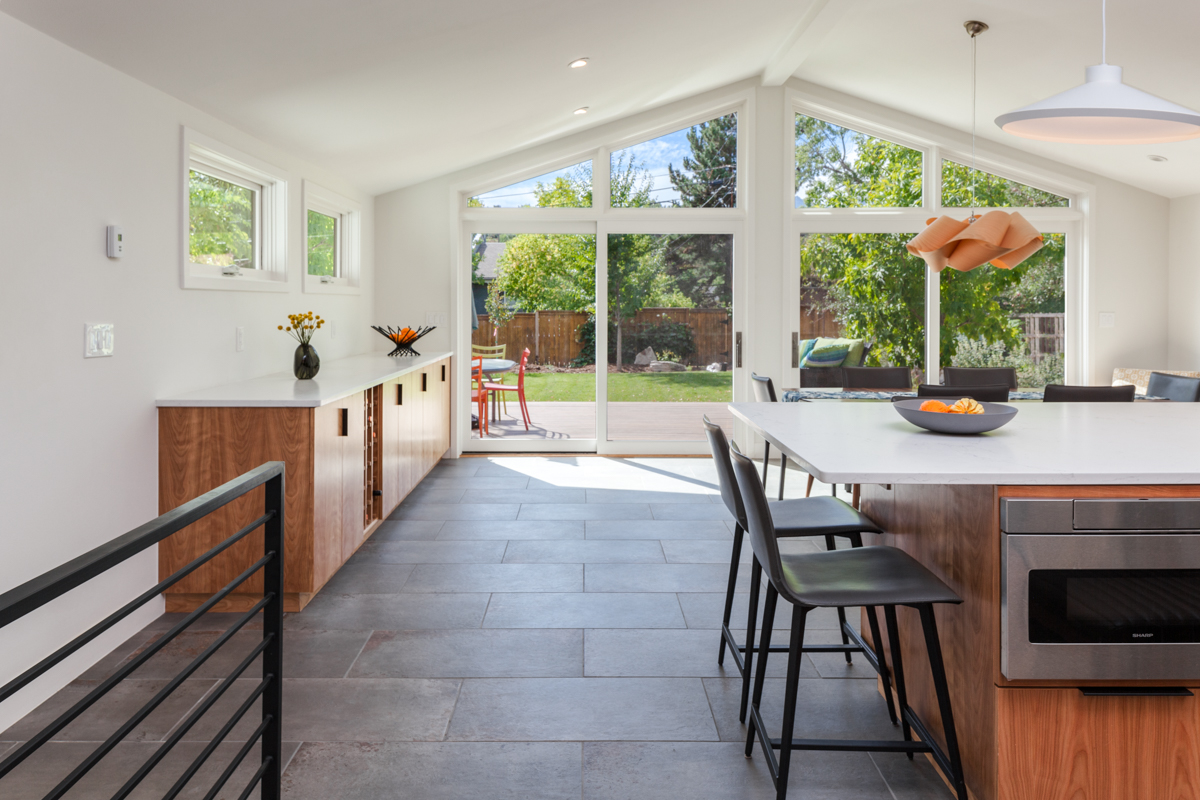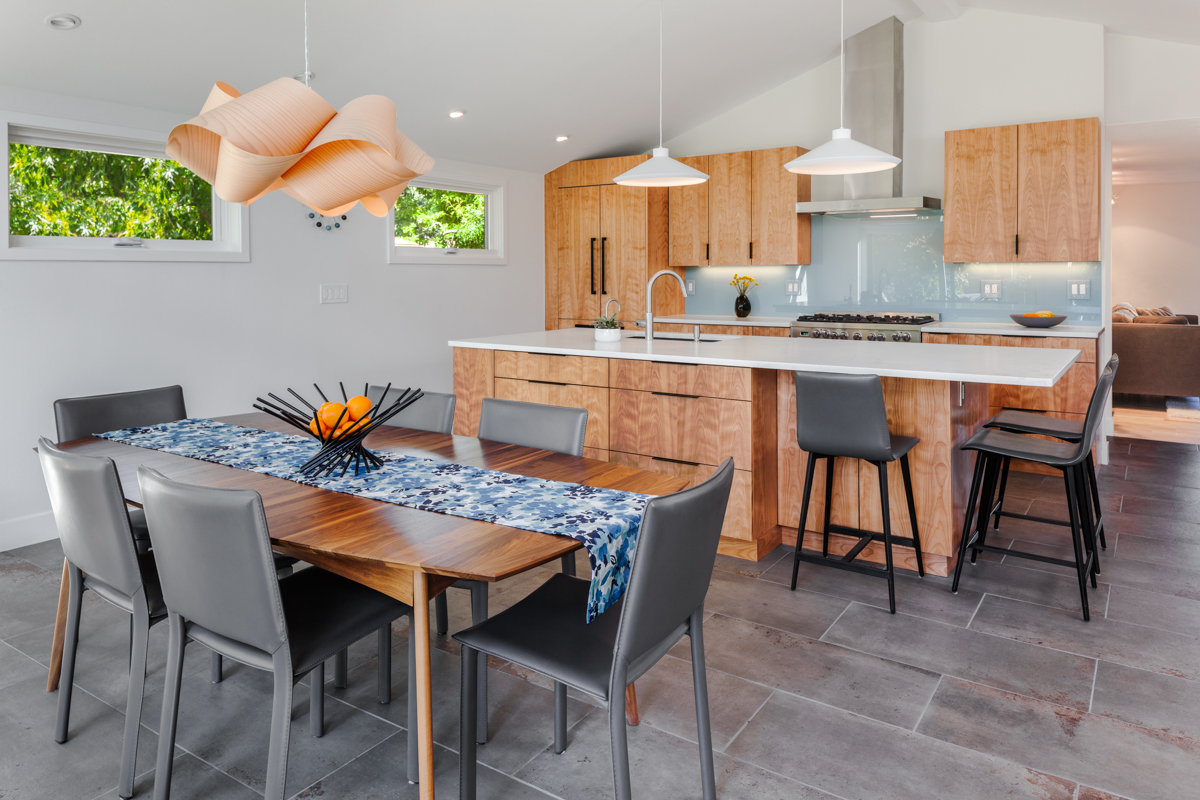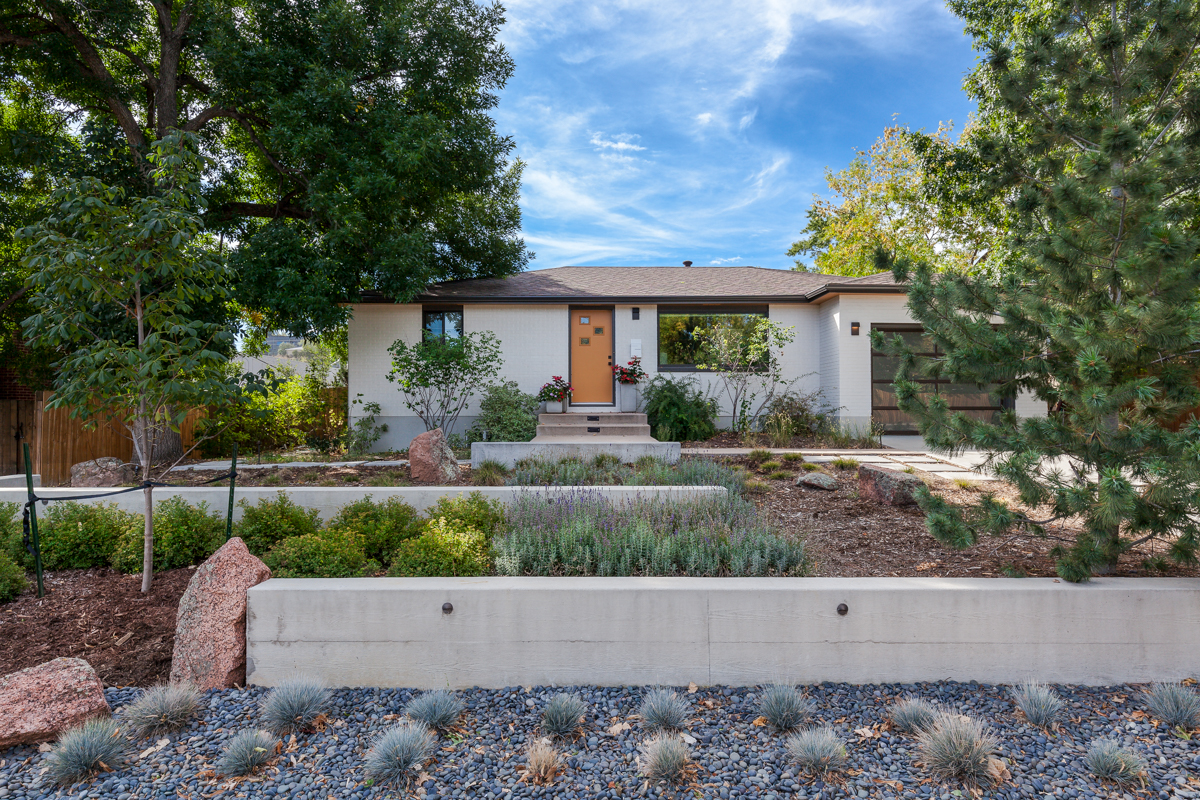 BALSAM AVENUE: ADDITION + NEW EXTERIOR COLOR SCHEME
The clients came to us with a desire for a larger kitchen and dining area for entertaining and hosting family events. Their mid-century modern aesthetic is reflected in the design of the new vaulted kitchen and dining space with large windows and doors to open to a generous deck and yard. The ample glazing creates a beautiful connection with the outdoors.
With the new addition, the existing exterior of the house needed a fresh, modern look. We chose a color palette and lighting scheme that gives a nod to their mid-century modern taste, with a modern, yet timeless feel.